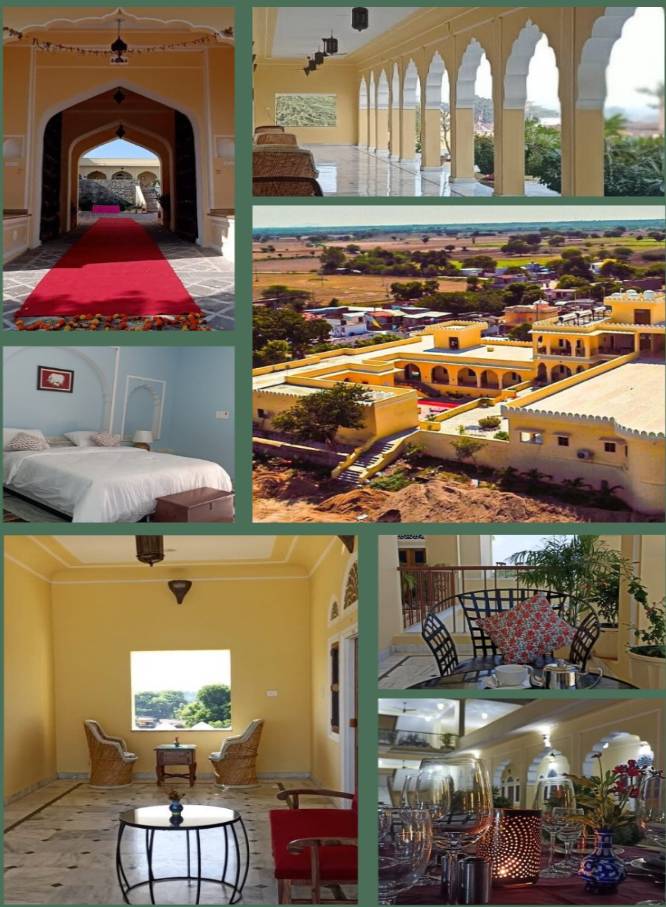 Fort Chabariya: A Majestic Oasis in Rajasthan's Desert Landscape
Nestled amidst the deserted landscape of Rajasthan. Fort Chabariya stands as a majestic oasis for all travelers and history aficionados. The Fort epitomizes the rich heritage and grandeur of the region. With its impressive architecture and intricate detailing. This magnificent fort offers visitors a glimpse into the royal past of Rajasthan.
Fort Chabariya is just a 7-hour drive from Delhi. Built-in the 17th century, the fort was a strategic defense structure. Located to guard the trade routes and protect the kingdom from invaders. It served as a stronghold for the ruling dynasty, providing security and prestige.
The architectural brilliance of Chabariya Fort is a testament to skilled craftsmen. Constructed with sandstone and adorned with intricate carvings. This fort showcases the traditional Rajputana style of architecture. Fort Chabariya's intricate jharokhas reflect the grandeur and opulence of its bygone era.
Stepping inside Fort Chabariya is like stepping back in time. As visitors wander through its sprawling courtyards, they are stunned by its marvel.
The fort comprises many sections, including royal residences, audience halls, temples, and gardens. Each section offers a unique glimpse into the life and culture of the erstwhile rulers.
Perched on a hilltop! this Fort offers breathtaking panoramic views of the deserted landscape. Visitors can gaze upon the vast expanse of the Thar Desert for hours. The fort's strategic location not only provided a vantage point for defense in the past. But also allows guests to immerse themselves in the natural beauty of Rajasthan.
Its grandeur, historical significance, and stunning desert views make it a must-visit destination. People seeking an authentic cultural experience must visit this stunning Fort.
What are you waiting for? If you too want to taste the grandeur and royalty of Fort Chabariya then book it for your next visit to Jaipur!